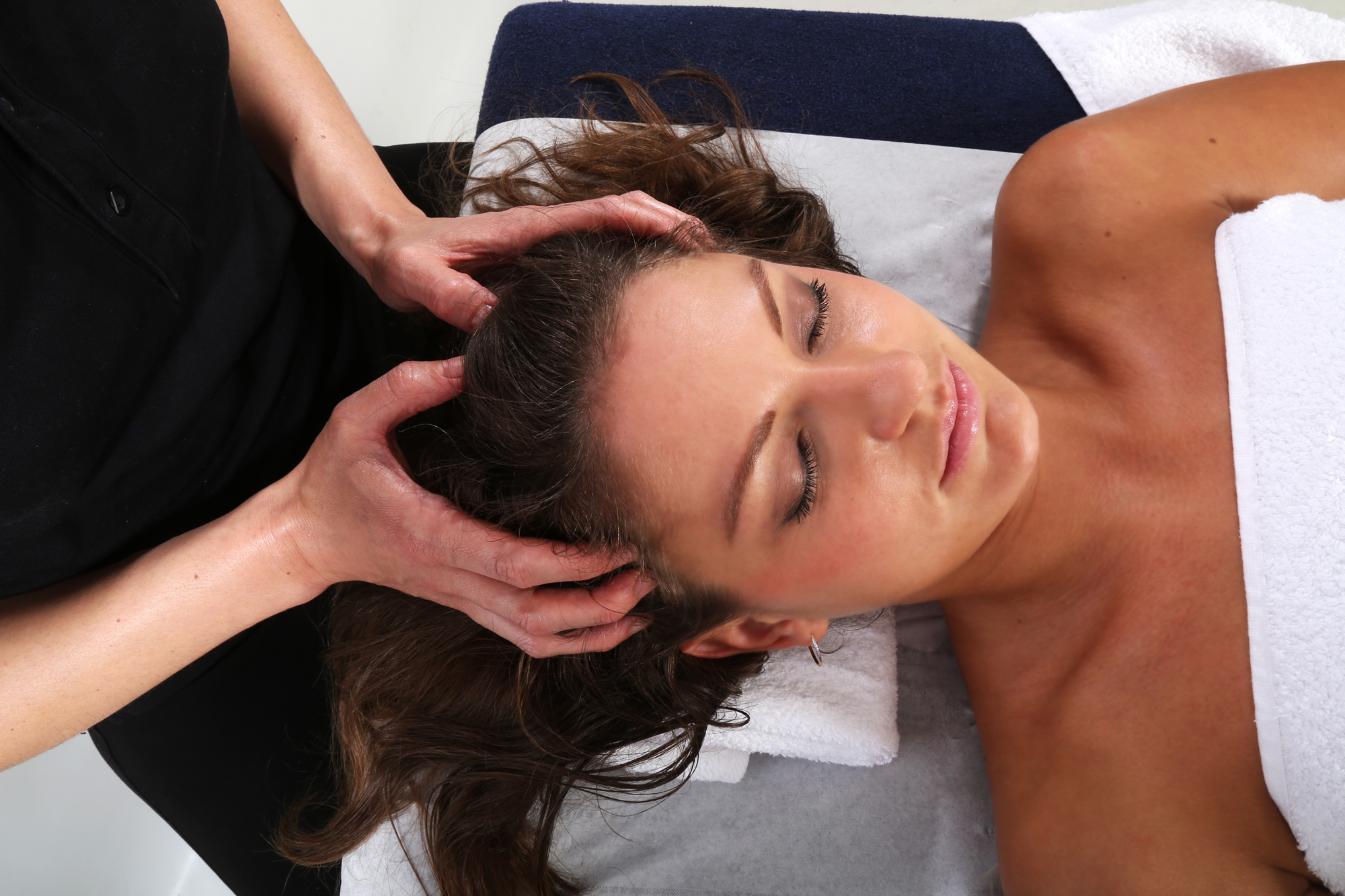 QUALIFIED AND TRUSTED
We provide the best massage experience and results in body contouring, manual lymphatic drainage, deep tissue massage, sports massage, pregnancy massage and holistic massage.
Covid 19
We've introduced a lot of increased hygiene measures to keep you safe.
We're wearing PPE and asking you.  Masks are optional for the client during home visits.
Avoid hugging or shaking hands
Pay for your treatment in advance to avoid cash handling
All clients are required to wash and sanitise their hands before the start of the treatment
We are using disposable couch covers
Towels need to be provided by the client for home visits
For facial treatment we are introducing extra measurements:

Avoiding skin-to-skin contact using gloves and electricals
Using visor plus mask
Most importantly, we ask you to assess your own health and to please cancel if you feel unwell with any symptoms that could be Covid19.  We also need you to cancel if you have been in contact with anyone who has tested positive for Covid19 in the last two weeks.  If either of these is the case, you will need to self-isolate for two weeks, either from the end of your possible Covid19 symptoms or from the moment you were in contact with someone else who has tested positive.
WE BRING THE ANGEL'S TOUCH TO YOUR HOME OR PLACE OF WORK
Our mobile massage service will bring our expertise to your home or place of work, servicing the London areas of Barnet, Westminster, Camden, Hampstead, Kensington & Chelsea and Islington.
Specialist in Body Sculpting Therapy, Wood Therapy, Manual Lymphatic Drainage, Deep Tissue Massage, Sports Massage, Holistic Massage and Pregnancy Massage
Our mobile massage and body contouring therapy services for home visits are only available for female clients, couples or males referred by an existing client.
We bring the angel's touch to your home or place of work.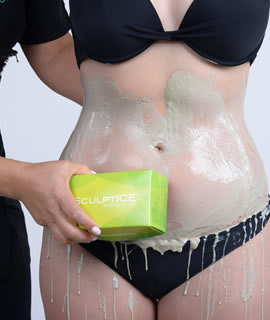 SculptICE is an all natural, herbal product which freezes and is used to break down fat cells. This allows the relocation and removal of unwanted fat through the lymphatic system. The Angel's Touch is proud to be the only certified specialist in the UK.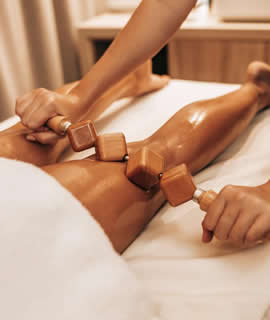 This new technique contours the body with wood tools to improve the body's appearance and is used now as an alternative to the usual anti-cellulite massage.  Wood therapy is a natural, non-invasive treatment which has many benefits and results.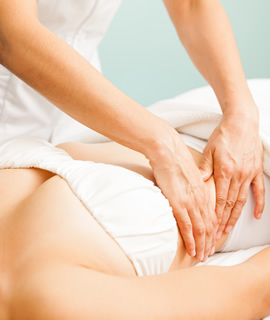 If you have recently had, or are about to have liposuction or tummy tuck surgery, part of your recommended after care may be Manual Lymphatic Drainage.  This treatment can help reduce swelling and bruises, and can speed up the healing process.
I feel lighter already...can't wait for my second treatment
I had wooden therapy treatment and it was amazing
Leila was very polite friendly welcoming and explained the process thoroughly before during and after the treatment as I asked questions
I felt very relaxed no pain I even fell asleep when she worked in the back of my legs
I feel lighter already
I can't wait for my second treatment to see even more results
I would highly recommend
Hands of Steel
Leila very good at her job. Hands of steel. Very knowledgeable and professional. Highly recommended and will be using again.  Thank you.
Extremely professional and effective
I've been getting massages for the best part of a year from Leila, more latterly facials as well. Leila is extremely professional and effective with great personal skills, making you feel at complete ease. Its also really clear from talking with Leila how passionate she is for what she does, constantly seeking new skills to learn and add to her repertoire. I can't recommend Leila highly enough.
Highly recommended masseuse
Brilliant masseuse - has worked on various aches and pains of mine over the years and always works her magic. Very professional, with a range of techniques to suit all muscle issues and happy to come to your home and work around your schedule.  Lovely person to welcome into your home.
Highly recommended
I had a very thorough deep tissue massage but there was also consideration given to my specific requirements.
Would definitely recommend
Great massage professional
We have been using Leila for over a year. Very professional and great at getting out the knots and tension that builds up over the week. Highly recommend.
Very highly recommended
Leila is amazing! Her knowledge and attentiveness means that whether it's stress tension or an overworked session at the gym, she soon has the knots and pain eased out.
Most professional massage in Central London
Leila has massaged me 4 times now. She's the best masseusse in London and joint best masseusse I've had (I've had lots!). The reason is that she understands the body, the way muscles are connected and the direction of their fibres - she can therefore work them correctly and safely.
She has also used a fascia tool on my lower limbs - my ART physio uses this too and it's very effective.
Leila is extremely professional and puts her heart and soul into the massage as she's in the business for the longer term.